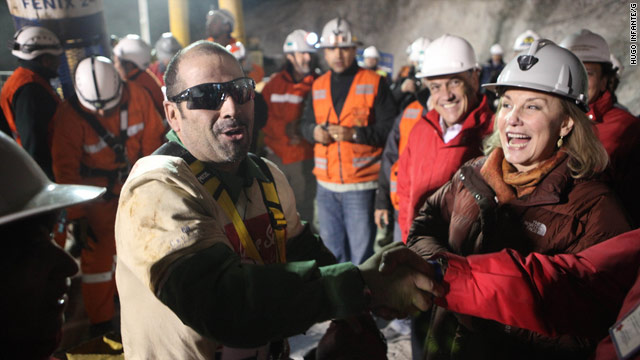 (CNN)
-- As the rescue capsule brought each Chilean miner to the surface, they sprang from obscurity into the global spotlight -- a type of attention that they never sought.
The 33 miners, who had been stuck for nearly 70 days inside a mine near Copiapo, Chile, will likely feel the crush of media requests and offers from book publishers, movie and television producers.
They will probably be peppered with questions from family, friends, neighbors, strangers and reporters.
When ordinary people are thrust into the spotlight, it can be disorienting and stressful. How they handle that attention could progress or hinder their recovery, experts said.
Mario Sepulveda, the second miner extracted, said he hoped to maintain a low-key profile.