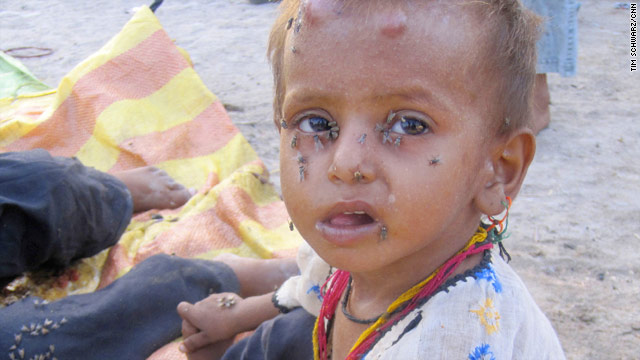 Sukkur, Pakistan (CNN)
-- The elderly women pushed their way through the crowd of refugees to the blond woman walking through the camp in Sukkur, Pakistan. They surrounded the foreigner, aid worker Claire Sanford. One of the women clasped her hands together and began to beg.
"We need food, we need food," she cried, her face wrinkled with the hard years of poverty. "We haven't eaten today. We walked a long, long way. No men are with us. We are all widows. For God's sake, give us something".
Sanford is used to this. She has been an aid worker in the wake of disasters like the 2004 Asian tsunami and the 2005 Pakistan earthquake. But this disaster is particularly difficult, she said.
"This is what's really hard: The number of women and especially children affected by this disaster -- they are the most vulnerable and have been disproportionately affected," said Sanford, who works for Save the Children.
CNN